I just found this Slide scanner branded "Stratford Labs" model GFP-001 at a yard sale for $5.00 CND ( $2.92 US).  It had no software or manuals with it. The user's manual was easy to find but  I searched in vain over 3 hours for software. Beware there are lots of sites that try to lure you into believing they have the drivers etc. On way of knowing they are fake is if you see an .exe file. These sites will install adware or malware into your computer.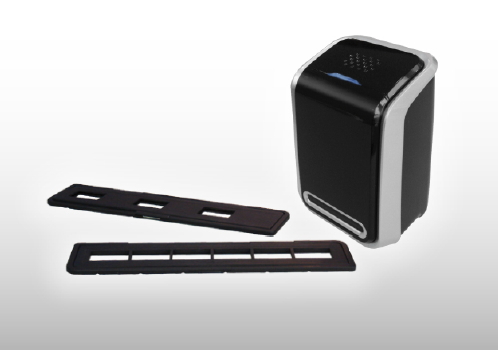 I own another similar device branded ION but it's drivers did not work. I also read that you don't need drivers if you use Visa or XP. So I installed Windows XP  within VMWare but it too did it could not find drivers.
After uninstalling the unit from Device manager and re-installing, I notice that Windows 7 called it a 35mm Film scanner. So I searched again and found this page http://www.driverscape.com/download/35mm-film-scanner.
I tried the 3 driver found here but only this one seemed to work
Driver Version: 5.2.5500.35
Release Date: 2007-09-28
File Size: 207.07K
Supported OS: Windows 10 32 & 64bit, Windows 8.1 32 & 64bit, Windows 7 32 & 64bit, Windows Vista 32 & 64bit, Windows XP
So down load this driver paying attention to where the file is going to be saved.
Unzip the file. You should see these files
Now you have force Windows to install the driver. Microsoft wants money to approve drivers and some start ups refuse to pay, so Windows will refuse to install the drivers
So Plug the GFP-001 into a USB port,
open up Device Manager.  ( Click on the Window icon bottom left corner and type in Device manager , click on Device manager )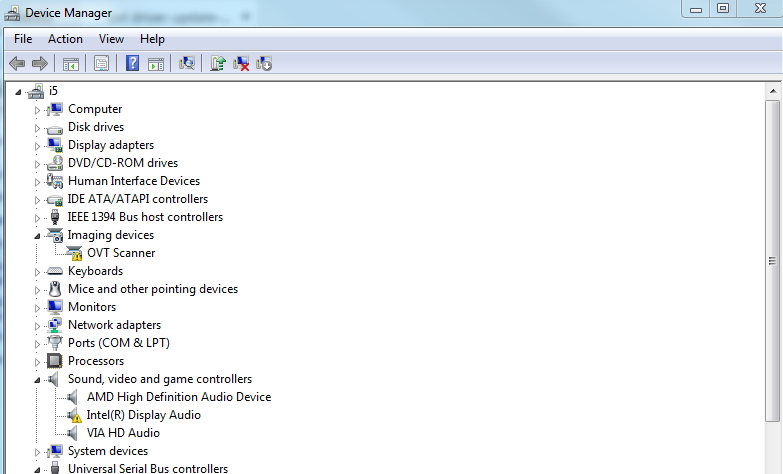 Look for  Other devices or imaging devices
Right click on OVT scanner     See above

choose update driver software.  You should see this windows appear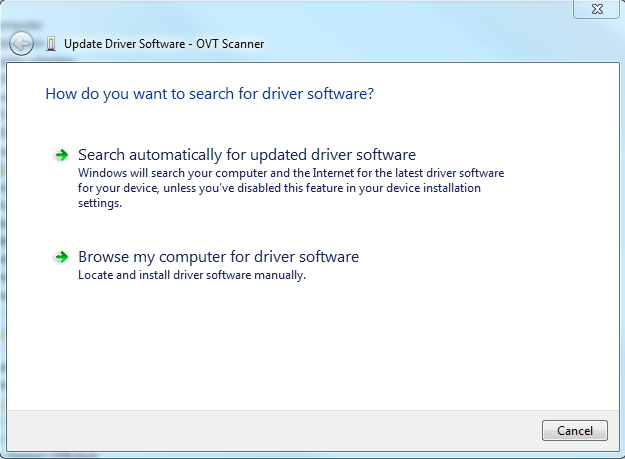 then click on Browse my computer for driver software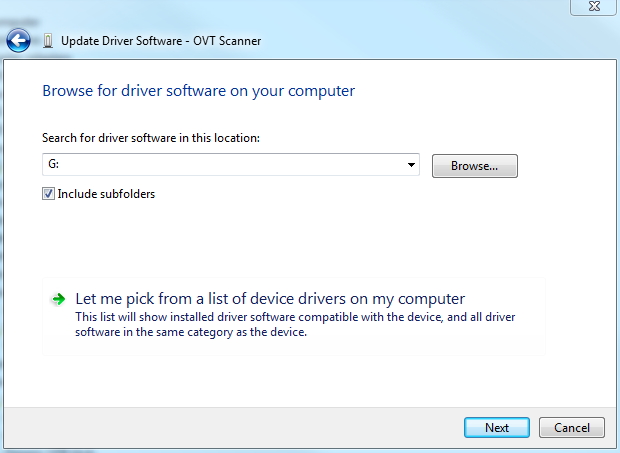 click on  Let me pick from a list of device drivers on my computer
click on  Have Disk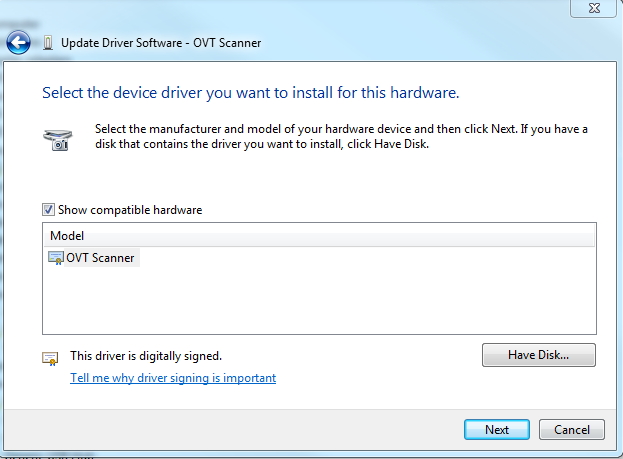 Browse to the place where you un-Zipped the driver files
chose filmscan.inf  and click OK
You should see 35mm Film Scanner in the model box
click next
You will get a warning from Windows that the driver isn't blessed by Microsoft, click on Yes to install it.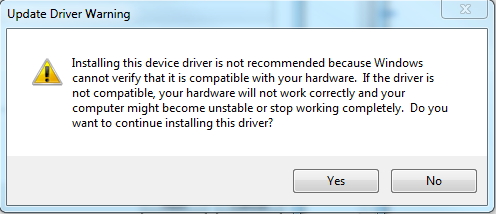 The imaging device name within Device Manager should now read " 35mm Film Scanner"
This unit shipped with Arc Photo Impression 6. If you don't have this software, check if you current imaging/graphic software sees the scanner. It's usually under file-acquire- twain or some variation.
If you don't seem to have this option, download Infraview.
This is wonderful FREE image/graphic package that everyone should have. It's easy and fast. You can convert file type i.e. gif to jpg etc. You can rotate images, invert negative etc. I have used this package for over 10 years.
Once in Infraview choose  File-Acquire/batch scanning
then select TWAIN source
chose 35mm film Scanner 1.0 (32-32)
For the rest read the Manual
I found the manual here "GFP-001 User's Manual "
If you have any questions, please send a message. You can send a message from my Home page
You can now scan your old slides and negatives and digitize your collection. I found that I had picture that I didn't remember seeing.